We want to be a source of inspiration for other decorators!
6 years ago we were sitting in a small room in the house dreaming of all that we have achieved today. Thanks to our discipline and perseverance, My Balloons Decor has established itself as a leading balloon decoration company in the state of Florida.
Today we have two branches and we proudly represent the Gemar balloon brand in the city of Orlando, Florida. Our main objective is to help you create unforgettable moments, how do we achieve it? With balloons full of love.
Our brand revolves around our clients and their happiness, we enjoy helping them create impeccable environments, full of colors and lots of balloons, creating unforgettable memories that last over time and capture the essence of your celebration. For years we have dedicated ourselves to installing and designing themed balloon decorations for birthday parties, children's parties, graduations, baby showers, corporate events and countless other celebrations that are part of life.

We want to continue bringing love, joy and enthusiasm in each of our creations. We see ourselves as a leading brand in the balloon and decoration sales market, offering the best products and services nationwide.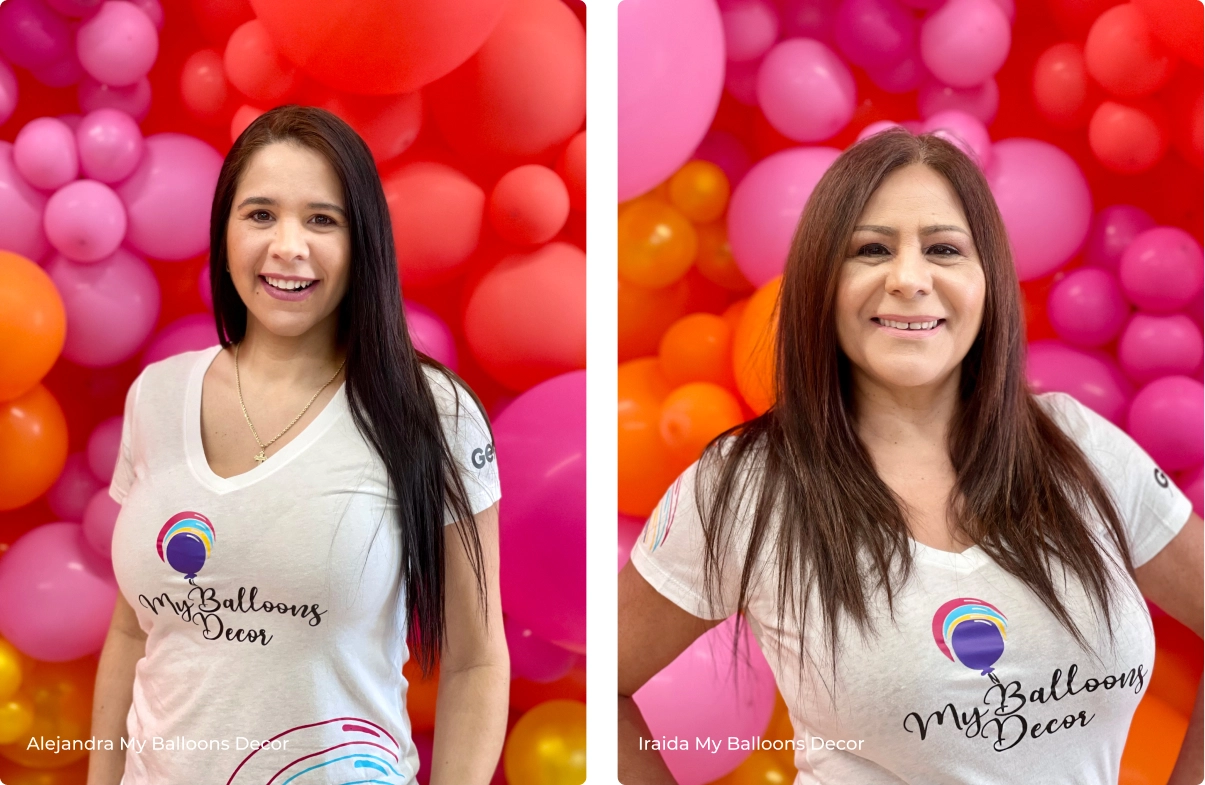 We want to inspire new balloon decoration entrepreneurs, motivate them to work hard and with a lot of effort to achieve each and every one of their goals.

Keep dreaming and keep working hard, discipline and passion for your art will lead you to achieve great things.
Balloons for parties in Orlando